The stock market is one of the most profitable investment options which does come with a risk. In a market full of brokers and advisors it is quite a hassle for choosing the perfect and best. With the help of the best trading apps in India, stock market trading has become much easier and less of a work. you can easily trade from wherever you want and whenever you want. You can swiftly trade in the stock market without the hassle of finding a broker and dealing with all the paperwork.
When it comes to something new there is always a line for the things similarly there are numerous trading applications to choose from. So if you're thinking of switching to a trading app you need to check from where you want to start your trading. Before that, you need to know about the basics of the best trading apps in India and how they work specifically to get a better picture to understand.
Check Out Our Featured Stock Market Tips Providing Application: –
Tips Mandi
Tips Mandi is India's first Aggregated tips Provider where you will be able to get tips from over 100+ leading SEBI registered advisories. Their research team compiles and researches the tips from the advisories and club them together and provides simpler tips. The tips help in hassle-free trading . The prices of the plans are super pocket friendly so you cannot miss out to check it once. Also, you will find curated videos for beginners and experts, interactive webinars, past performances of the companies listed in BSE/NSE.
What is a Trading App?
The trading application gives you a facility for trading in the stock market with the help of your smartphones. They are also providing you with market news, research reports, prices of different stocks, etc. This way you can invest using the updates and the information provided by the application and make decisions likewise. Also, some trading apps provide you to invest in IPOs, mutual funds, commodities, gold, etc.
Also, trading apps give you real-time updates and offer while processing and monitoring your trade and the performance of your shares. You can easily buy and sell at any time with no constraints of location and time with reliable trading applications.
There are some factors you need to see before you start trading and earning through the application. These factors are especially important for the beginner who wants to start with a new platform and want to earn profits more than loss.
Replacing brokers with an app is a great step to be taken for you need to make sure if the application used is reliable and worthy. You must be very careful with choosing the right application for trading which can handle all your investments.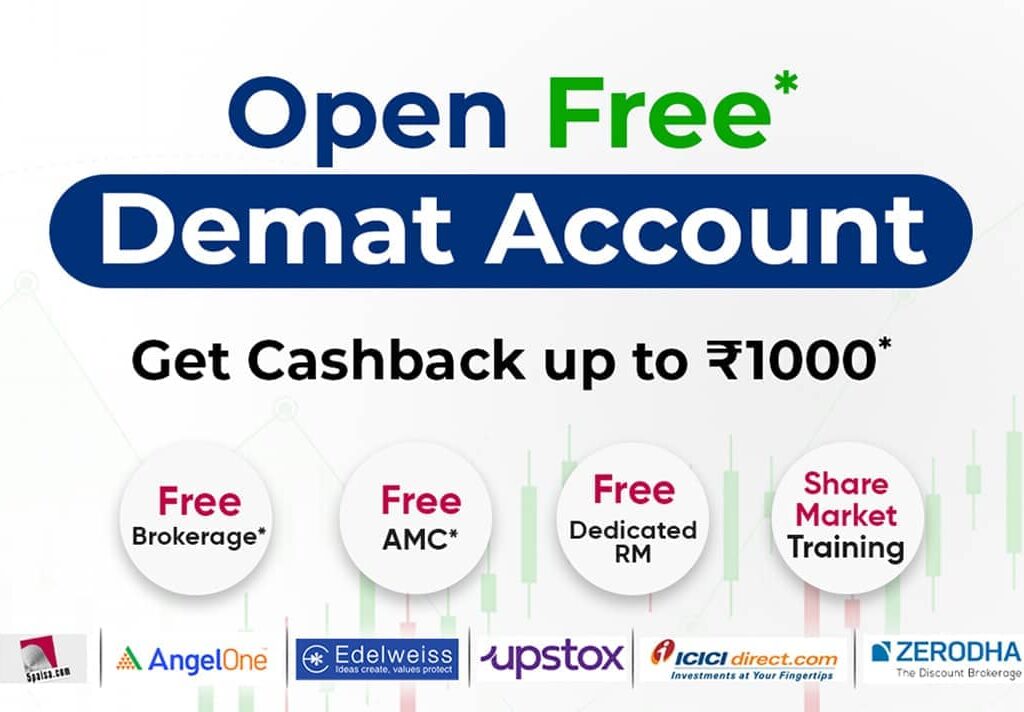 The factors to keep in mind before choosing the best trading apps in India:
1. Reliability
Mandatory to check if the application is reliable or not. If it doesn't hold the credibility for your app there is no use to trust and investment. Check about the policy, security, and disclaimer for the application. You can also check the online reviews or take the review from the people who are already using them.
3. Cost for Using the application
Applications like these charge you with some money which means they are going to charge you for the services provided by them. Always choose something budget-friendly and also see that the profits aren't going in the payment of the application which makes your net profit zero.
3. User-friendly Interface
An important factor is the interface of the application. The application should be user-friendly so that it is easier to understand and use. Complicated interfaces can confuse and make it difficult to trade. The easy interface will make it easier for you to trade and understand.
4. Features
Always look for the features provided by the application. Look for the feature which will help you invest easily. Features are another important part to check before investment.
Here is the list of 10 Best Trading Apps in India 2022:
1. Kite by Zerodha
2. Upstox
3. 5paisa App
4. Sharekhan: Share Market App
5. Angel Broking App
6. HDFC Securities Mobile Trading
7. MO Trader
8. FYERS App
9. IIFL Markets
10. Trade Free – Kotak Stock Trader
1. Zerodha Kite – Best Trading Apps in India
Zerodha is currently regarded as the best trading apps in India if you want to enter the trading industry. The company has launched the Zerodha Kite mobile app which helps its clients to access all the benefits of trading just by phone. They have a great user interface and visuals which helps it, making it easier to use. They provide constant market information and analysis that is based on 100+ technical indicators to aid the traders with the most updated market news.
With all the possible features to use it makes it easier to locate and understand. You can use the smart search box that will help you to find the relevant information about specific exchanges and also track the performance of your shares.
The features that are included are features, including customer service that makes it easier to clear all the queries. This app is regarded as the best trading apps in India now.
Important Features
1. they have brand new technology.
2. Comes with the Dark mode option
3. Biometric login for safer and better security.
4. Comes with embedded console reports and widgets.
5. Trading View charts along with ChartIQ.
6. Instant update after you place the order.
7. Order updates push notifications.
8. Filter and search options on Marketwatch and holdings.
9. Customizable multi-Marketwatch views.
10. Multi-exit positions.
Zerodha is one of the biggest discount brokers in India. It comes with all types of trades and is good for all types of traders. They provide you with Customizable multi-Marketwatch views. Also, there is Zero brokerage on delivery and Rs.20/ order for intraday
2. Upstox
Another well-known trading application for beginners especially. They have multiple platform offerings like investing in mutual funds, digital gold, IPO, NFO, and the stock market. The company Upstox is backed by top investors like Ratan Tata and Tiger Global. Upstox provides a fast, secure, and simple-to-use trading platform for its clients.
The company's application The Upstox Pro is one of the low-cost applications. It has an easy smooth interface which makes it clean and clutter-free. The day and night modes are available and you can switch according to the need. You can start by opening the free Demat account in Upstox. The whole process of trading and account opening is paperless and everything will be clear digitally.
Upstox provides free delivery trade and charges a flat brokerage of Rs.20 per intraday trade and F&O trade. To date, they have around 29 lakh+ happy investors and traders.
Key Features
1. The application is easy to use and secure too.
2. Complete paperless work everything will be covered digitally.
3. Zero brokerage on stock investments.
4. Flat Rs.20/ order for intraday trading and F&O, commodities, and currencies.
5. Charts, financial data, and news related to every stock are available.
6. Access to advanced charting tools helps in informed trading decisions.
7. Place the order from where you are, from scrip details, charts, or market depth.
8. Smart Transfer, Net-banking, BHIM, or GPay payments
9. Create unlimited customized watchlists.
10. Demo is available to check livestock prices and quotes from NSE, BSE & MCX.
Upstox is easy to use for the trade as it comes with good speed and performance. It is one of the best stock trading apps for beginners in India. the company offers Zero brokerage on stock investments and Rs.20/ trade for intraday trading. The best thing about it is you can create unlimited customized watchlist.
3. 5paisa
It is the top stock trading app in India that provides investors and traders to use it as a discount broker for multiple trading. It comes with its Auto investor and technical analysis features, the application helps investors in making informed decisions about the trading.
It comes with low-cost brokerage services and cutting-edge technology. The interface is smooth and simple. Charts and data take a bit of time to load. It is one of the most reliable applications for trading.
It is also one of the most popular mobile applications which help you trade just using the smartphone.
Important Features
1. Zero percentage brokerage and Flat Rs.20 per order.
2. Trade in Equity, Derivatives, Commodity, and Currency segments.
3. Live updates on stock prices and quotes from NSE, BSE & MCX.
4. Transfer funds easily.
5. Place an order and execute trades with a single click.
5 Paisa is one of the best online trading apps in India for beginners and is easy to use. You can Execute trades at a fast speed.
4. Sharekhan: Share Market App
Sharekhan became India's fourth-largest brokerage company. It is backed by BNP Paribas Group. There is no way this application runs slow in the race. They offer a broad range of trading items that include stock market securities, loans against shares, and ESOP financing, among others.
The application helps traders and investors in tracking their portfolios, trading stocks, and mutual funds. They also have different tutorials and blogs for new traders. It is compatible with all the devices and also comes with different screen sizes and orientations.
Some of its features are Advanced quest, technical indicators, mutual fund monitoring, resources and studies, commodities, and a Sharekhan classroom.
Important Features
1. Open a Demat account in 15 minutes
2. Enhanced live charts (Candlestick, Line, Area, Renko).
3. Place different types of orders.
4. Dashboard to view what's happening in the market at all times.
5. Create a watchlist of your favorite stocks.
6. Tick by tick refresh of stock rates, multiple prices, and graphs.
7. Quotes of stocks, F&Os, and Currencies from BSE, NSE, and MCX.
Sharekhan is an application that comes with enhanced live charts. You will be able to get full-service benefits. They provide Trading academy courses on the app.
5. Angel Broking App
It is another best trading application in India. This application allows you to conduct trading easily. It contains 40+ technical indicators. The app contains features like 40+ technical indicators, SmartBuzz, Sensibull that are going to help in updating traders about the latest news of the market and trade accordingly.
The company has established itself as a reliable Web Trading Platform, a Trading Terminal, a Robo Advisory Platform, and a Mutual Fund Web application.
Also, the application has the best-in-class creativity and has a stunning User-Interface that makes it simple to use. It provides some great features for investors who are serious about investing
Important Features
1. Live streaming of prices and intraday charts.
2. Personalised advisory for index-beating returns.
3. Watch lists across segments.
4. In-depth reports of Indian and global markets.
5. Instant news updates and the latest market trends.
6. Track your portfolio conveniently
7. Advisory calls, detailed research report.
8. Charts to get detailed insights on stocks
Angel Broking App is a full-service broker. It has a Personalised advisory. also, it comes with various watchlists across segments.
6. HDFC Securities Mobile Trading
HDFC securities application is another example of the best trading app in India. The application provides biometric and faces recognition login.it is one of the secured trading applications that one can use. the application provides you with live market data, interactive demos, and daily research calls that provide you the base for your investment decisions.
It is simple to access and also there is an option of assistance which makes it more profitable for trading opportunities that arise. Here you can trade in both equity and derivatives.
You will receive constant updates on the market trends in real-time.
Key Features
1. Using the application you can trade in equity and derivatives
2. Instant details of the stocks in a single click.
3. Easy track and trade with various watchlists.
4. Real-time chart for intraday.
5. Tap and find the next investment opportunity.
HDFC Securities Mobile Trading app has a Secured biometric login which makes it safer and secure to use. It comes with Intraday real-time charting. also here you can deal in multiple assets altogether.
7. MO Trader – Motilal Oswal Trader App
MO Trader app gives the option of trading in the stock, product, and currency trading services to Indian retail customers. It has an in-house trading network, back office, risk management tools, and partner portal. It has the most technically advanced best stock trading app in India.
They allow you to trade in multiple assets from your phone or tablet at any time and from anywhere. Clients can enjoy orders into different slice prices, check the option matrix, and aid from 19+ market screeners for investment suggestions.
Important Features
1. Manage stock alerts and add stocks to your personalized watchlist.
2. Market screeners to pick trending stocks.
3. Single view dashboard showing the Net Positions, Limit Available, Live Orders.
4. Notified of pending orders or open positions.
5. Advanced charting tools on this app to help you with dynamic OHLC analysis.
MO trader application helps in getting notifications for pending orders. It has Market screeners to pick trending stocks.
8. Fyers Markets
Another application for online trading in India that provides NIL brokerage and flat-fee brokerage trading services. You can invest in stocks, currencies, derivatives, and thematic trading at the NSE.
The company also provides a broad range of high-end technology solutions to help you trade quickly and safely. Also, it gives intraday charts with 65+ technical indicators to aid your decision-making. Clients can open free trading accounts. No charge to open trading accounts with the firm.
Important Features
1. Instant account opening
2. TradingView charts with 22+ years of historical EOD data.
3. Trade from charts.
4. Major exchanges available (NSE, BSE, MCX).
5. Historical & real-time charts for spot indices.
6. Pre-defined watchlists.
7. ADd favorites for quick access.
Fyer is simple and easy to use and has a predefined watchlist. It has traded from chart facility and Historical & real-time charts.
9. IIFL Markets
Clients on IIFL can trade using two mobile phone applications. IIFL Markets and IIFL MF are the two applications to use. It is an open-top solution for all traders and investors. Clients can easily invest in and monitor their mutual fund investments with IIFL MF at the touch of a finger.
It is one of the best trading applications in India and has earned five awards for the user-friendly services provided by the app.
They account for the bulk of IIFL Securities' trading volume. Trading account opening is free in IIFL Securities and comes with free, zero brokerage charges, AMC charges. Also, It charges Rs.20 per intraday, future, and options order.
Important Features
1. Stock tips that are backed by research and also complete stock analysis.
2. Easy to use share market app.
3. One-tap information about the stock.
4. Add price alerts so that you do not miss out on any opportunity.
5. News updates that directly link to your investments.
IIFL market is a simple share market application that makes it easy to get stock reports.
10. Trade Free – Kotak Stock Trader
Another best trading apps in India. They secure offer trading in the equity, Equity F&O, and currency F&O markets. Other major services provided by them are Portfolio management, IPOs, mutual funds, bonds, NCDs, and systematic trading plans SIP in equities and mutual funds are among the additional services offered by Kotak.
Their most important service is margin funding for online stock trading. The application provides you with real-time portfolio monitoring, live stock quotes and maps, and live streaming quotes from the BSE and NSE for scripts. Kotak online customers have the access to the Kotak Stock Trader app for free.
Important Features
1. Manage your trading portfolio with ease.
2. Place orders in a few clicks.
3. Customized watchlists and follow scrips on the BSE, NSE, and MCX.
4. Track the share market live with charting tools.
5. Wide range of asset classes from equities, Mutual Funds, SIP, IPOs, bonds, ETFs, and more.
Kotak smart trade helps in tracking the share market with charting tools.it comes in handy with Managing your trading portfolio.