Slide
#1 Best Sub Broker in India
We are the best Sub Broker in India, partnered with Zerodha, Upstox, Angel Broking, Motilal Oswal ,ICICI providing more than 50000 Clients to the partners
Our Services
We are here to manage your
finance with experience
We have managed finances of  more than 50000 esteemed clients .We assist in growing your Wealth Multi-fold Through Team of Financial Experts.
We have partnership with the following Best stock brokers in India
Call to ask any question
8800940022
Some Words From Our Clients
Thank you KTC Pvt. Ltd. for suggesting me the investment tools. I had invested my funds of Rs. 1.36 Crore as per your guideline in PMS, MF and NCD. It is surprisingly double+ in just three years. I was thinking that I should be attached with KTC Pvt. Ltd. earlier
Harinder Deshmukh
KTC Pvt. Ltd. had created a correct punchline "Creating the Wealth Mountain to Touch Sky" which seems in their action. I am thankful to arrange such a wonderful online training and just for a very nominal price. I had learn not only the stock market trading but also the way of investment through its tools. Thanking you.
Chelam Ayyar
I was new for trading in stock market. Therefore, I had fear of loss. But, After attending the training at KTC Pvt. ltd., I had understand the management of RISK TO REWARD. I found myself as more knowledgeable and confident person than before. My profit from stock market turn twice after training from KTC.
Alok
The Team
Our team is very
expert to help
Our team is a group of qualified experts having a dynamic experience in stock market and digital marketing. They are well known to impart good results and their approach makes the work easy and swift.
Hema Jain
Promoter & Director
Nisha Jain
Promoter & Director
Lalman Yadav
Legal Advisor
Adeeshwar Prakash Jain
Finance & Compliance Advisor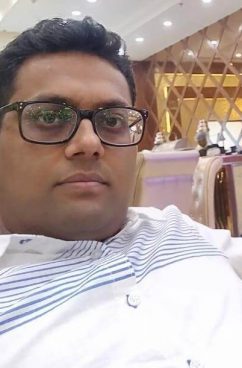 Amit Prakash Jain
Managing Director
Latest blog
Learn some new info from
our latest Blogs
Request for quote
If you have any sort of query, you can contact us. You just need to fill the below required details and you are good to go.
I would like to consult: