What are the best penny stocks in India?
Penny stocks are the stocks that are traded at a low price, usually under Rupees 50. These stocks have low market capitalization and are usually illiquid. These are the lesser-known stocks to the larger public out there. Usually, these are less preferred by investors due to the limited information about the fundamentals, and businesses are unreliable or unavailable. But the best penny stocks in India are popularly known for generating multi-bagger stock, i.e. returns within a few trade sessions.
Since the stocks are illiquid, some of the few orders can hit the circuit limit on the exchange. These stocks hold the chances of giving higher returns when they are hitting the upper circuits for several days. Generally, these circuit periods of hitting circuits are not accompanied by trading volumes. This can happen due to some strong fundamental move. On other days, the reason can be manipulating the stock by stock operators.
There is also artificial inflation reflection on the share price to attract retail investors. Once traders are participating in the stocks, they would offload their holdings.
Penny Stocks are Called Penny Stocks for a Reason!
Penny stocks trade at a low rate because usually, the traders buying penny stocks don't even care about them and look to exit sooner or later. The reason behind this is the decent return a penny stock gives. Usually, these stocks don't comply with the exchange regulations and aren't transparent in reporting.
Some or other news plays a turnaround for these stocks; on the other side, some companies have strong fundamentals. Moreover, any negative news can shoot down the price.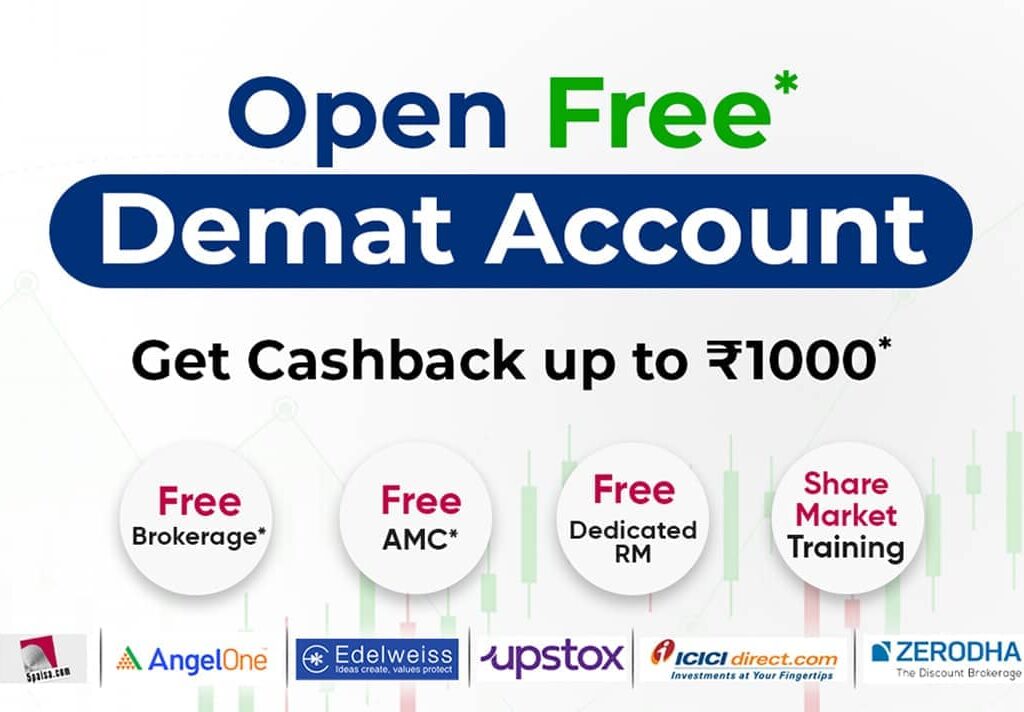 Things to keep in mind while buying the best penny stocks in India –
The risk involved in the penny stocks is that it holds chances of going bust, and the companies can shut down, and there is a little probability of giving out the multi-bagger returns. The total investment in penny stock shouldn't be more than 2 to 3 percent of an individual's portfolio value.
Investing in penny stocks should be treated as buying a lottery as it is a very speculative investment. Never get emotionally attached to these stocks as the returns are not defined.
Never follow the buy or hold approach if you already have good stock returns. These stocks won't generate value or have transparent reporting for the shareholders as in the future. Before investing in any stocks, do extensive research about the stock and the news going on in the public domain.
This will save you from becoming victims of operators' conspiracy, who later offload their holdings after manipulating the price.
Moreover, the transaction cost for some of the penny stocks is higher, and in the other shares, the brokerage is charged on a per-share basis. Also, when traded at a low price, the spread between the bid and ask price also turns out to be significant in terms of percentage.
List of Top 10 Best Penny Stocks in India
| | | |
| --- | --- | --- |
| Company Name | BSE Scrip Code | NSE Symbol |
| ALOK INDUSTRIES LTD | 521070 | ALOKINDS |
| DISH TV INDIA LTD | 532839 | DISHTV |
| MOREPEN LABORATORIES LTD | 500288 | MOREPENLAB |
| GMR INFRASTRUCTURE LTD | 532754 | GMRINFRA |
| HFCL | 500183 | HFCL |
| VODAFONE IDEA LTD | 532822 | IDEA |
| JAMMU&KASHMIR BANK LTD | 532209 | J&KBANK |
| BANK OF MAHARASHTRA LTD | 532525 | MAHABANK |
| INDIAN OVERSEAS BANK | 532388 | IOB |
| MMTC LTD | 513377 | MMTC |
Insight of the companies mentioned
Here is everything you need to know about the companies mentioned in the list.
1. Alok Industries Ltd – Top Penny Stocks in India
The first company on the list of Best Penny Stocks in India is Alok Industries Ltd., a textile manufacturing company based in Mumbai, India. The main business involves weaving, knitting, and processing home textiles, ready-made garments, and polyester yarns. Moreover, they export 26% of their products to over 90 countries like the US, Europe, South America, Asia, and Africa.
2. DISH TV INDIA LTD
Dish TV is an Indian direct broadcast satellite service provider. The biggest stake owner of the company is YES bank, and the Zee group launched the service on October 2, 2003. Moreover, the company ranked #437 and #5 on the list of media companies in the Fortune India 500 roster of India's largest corporations in 2011.
Also, they have been voted as the most trusted brand by Brand Trust Report 2014. A merger with Videocon d2h took place in March 2018.
3. MOREPEN LABORATORIES LTD
Another company on the Best Penny Stocks in India 2022 is Morepen Laboratories Limited. This is an India-based pharmaceutical company, and they have products like Loratadine Montelukast Sodium Atorvastatin Calcium and Sultamicillin. The formulation products of the company are in various therapeutic categories such as antibiotics, gastrointestinal respiratory analgesic anti-allergic, and neuropsychiatry. These are with the brands like Saltum Saltumax Cefpopen Cefpen-S Dom-DT Acifix Rabipen- DSR and Montelast. It was established in 1984 and has filed 14 patents including 6 international PCT applications.
4. GMR INFRASTRUCTURE LTD
GMR Group is a well-known Indian multinational conglomerate. It is located in New Delhi and was founded in 1978 by Mr Grandhi Mallikarjuna Rao. It comprises various companies such as GMR Infrastructure, GMR Energy, GMR Airports, GMR Enterprises, etc. Moreover, they have several infrastructure projects in India. Also, they have an active presence in various countries, including Nepal, Indonesia, Singapore, the Philippines, and Greece.
They are the leading owners, developers, operators, and managers of airports, major energy utilities, highways, and urban infrastructure facilities.
5. HFCL (Himachal Futuristic Communications Limited)
HFCL (also Himachal Futuristic Communications Limited) is a leading Indian telecom company started in 1987. They operate in various segments like It manufacturing, Research & Development, and turnkey solutions. It is another company listed in the Best Penny Stocks in India 2022.
The company serves various industries like telecommunications, security, and railways, textiles, Cable fibre.
6. VODAFONE IDEA LTD
Vi or Vodafone Idea Limited is another leading company, and a suggestion on the top 10 penny stocks list in India. It is an Indian telecom operator located in Mumbai and Gandhinagar, and they are a pan-India integrated GSM operator who is offering 2G, 3G, 4G, 4G+, VoLTE, and VoWiFi services.
According to the data till October 31, 2021, Vi has a subscriber base of 269.03 million. This makes it the third-largest mobile telecommunications network in India and the 10th largest mobile telecommunications network globally. On August 31, 2018, Vodafone and Idea cellular merged and formed Vodafone Idea Limited.
7. JAMMU & KASHMIR BANK LTD
Jammu and Kashmir bank is one of the oldest private banks in India. It has its headquarters in Srinagar, J&K, with its Zonal Offices in J&K, Delhi, Mumbai, and Ladakh. The bank is under the ownership of the Ministry of Finance, the Government of Jammu, and Kashmir.
It started on October 1, 1938, by then ruler of the princely state of J&K Maharaja Hari Singh. The initial paid-up capital of the bank was around ₹ 5.00 Lakh. The total business turnover till 2021 March is TRs.1750 billion.
8. BANK OF MAHARASHTRA LTD
Bank of Maharashtra is one of the nationalist banks which is under the ownership of the Ministry of Finance, Government of India. Currently, the bank has 15 million customers across the country with 2001 branches as of Dec 2021.
This bank has the largest network of branches compared to any other nationalized bank in the state of Maharashtra. According to the stats, the bank's total business crossed around ₹ 2,66,000 lakh crore as of December 31, 2020. It was founded by V.G.Kale and D. K. Sathe in Pune, India, and got registered on September 16, 1935, with an authorized capital of US$1 million. 
9. INDIAN OVERSEAS BANK
Indian Overseas Bank (IOB) is another leading example of India's top 10 penny stocks, and it is one of the major Indian nationalized banks. The bank is under the Ministry of Finance, Government of India, based in Tamilnadu, India. Currently, they have around 3,400 domestic branches, about 6 foreign branches, and a representative office.
The bank was founded in February 1937 by M. Ct. M. Chidambaram Chettyar. The bank's objective was to specialize in foreign exchange business and overseas banking. One of the 14 major banks that India's government has taken over.
10. MMTC LTD
The last one on the list of the top penny stocks in India is MMTC Ltd. India's Metals and Minerals Trading Corporation is the two highest earners of the foreign exchange for India and India's largest public-sector trading body. They are the leading exporters and importers of primary products such as coal, iron ore, agro and industrial products. Also, they are exporters and importers of important commodities such as ferrous and nonferrous metals for industry and agricultural fertilizers.
The trade activities cover the Third Country Trade, Joint Ventures and Link Deals, and all modern forms of international trading. Apart from this, they have a vast global trade network in Asia, Europe, Africa, Oceania, and America. This also includes the wholly-owned international subsidiary in Singapore,
Conclusion – Best Penny Stocks in India
In conclusion, this article covers the 10 best penny stocks in India. Penny stocks are like a lucky draw ticket, and the share prices are so sceptical they can shoot up and down according to any positive or negative news.
Also read our latest article about the most volatile stocks in India.