Groww
Groww is a Bangalore-based broking firm offering online discount brokerage services and in this article, we will compare Upstox vs Groww. They deal in different segments such as Equity, IPO, and Direct Mutual Funds. Being the brand name of Nextbillion Technology Private, Groww is also a member of NSE and BSE. This is a SEBI registered stockbroking firm which makes it reliable.
The firm was established in 2016 and started as a mutual fund investment platform. In 2020, they introduced other services, including equity trading. In this article, we will compare Upstox vs Groww. Moreover, the company also offers Digital gold, US Stocks, and Fixed deposits as other investment options for its customers. The charges are the company's highlight; they charge as low as Rs 20 or 0.05% per executed trade. This means you have to pay Rs 20 as the brokerage for the order, no matter the quantity or amount. In this article, we will compare Upstox vs Groww. Also, Groww offers free mutual fund services with no charges in investing or redemption of mutual funds.
Groww has its own trading platform called Groww (web and mobile trading app). They offer seamless trading services experience to their clients, and the application is safe and secure and comes with 128-bit encryption. They are the fastest-growing firm with a client base of 90+ lakh (this data is till Nov 2020).
The company doesn't offer tips, recommendations, and research services. They have free eBooks, informative and educative blogs, and resources to help investors/beginners learn the basics of stock market trading and investment. This is for learning and assistance for the client to make informed decisions.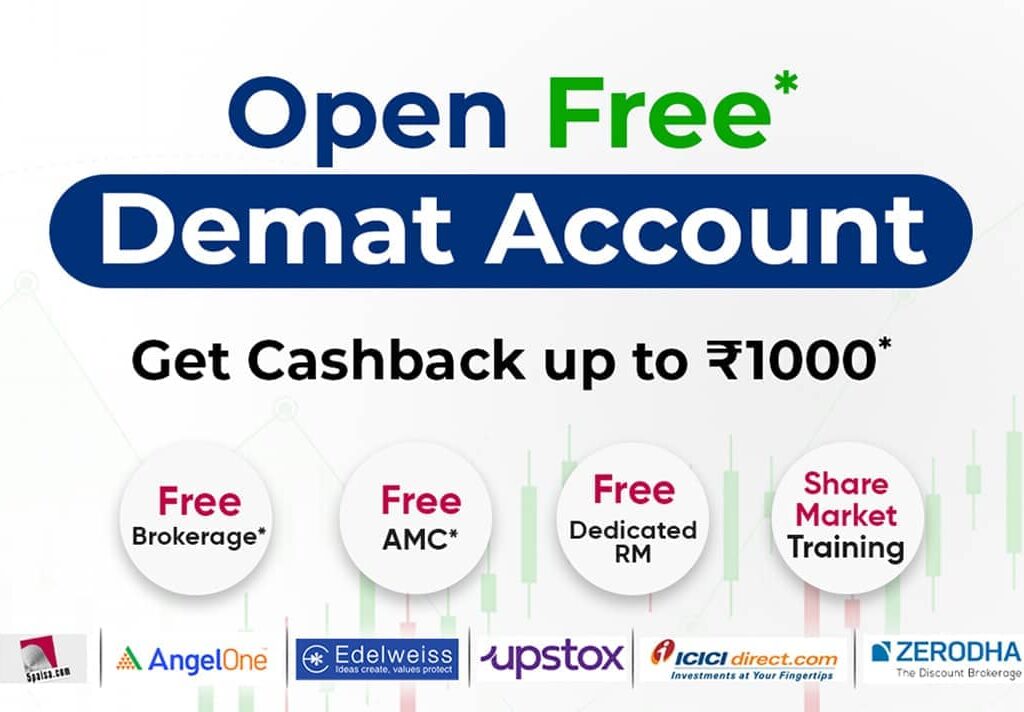 Key Highlights of Groww
● They offer zero commission direct mutual funds.
● The maximum brokerage charge per trade is Rs. 20 per trade.
● Instant and Seamless, paperless online account opening
● Ebooks and informative blogs are available for the awareness and education purposes
● You can easily switch external regular mutual funds to direct mutual funds.
● They also provide US Stocks, Digital gold, and Corporate FD investments.
Upstox
Upstox is the tech-first low-cost broking firm that provides discount broking in India. They provide services at some unbeatable prices. Upstox deals in different segments such as equities, commodities, currency, futures, and options. These are available on the Upstox pro web platform and the mobile trading platform.
The company is backed by leading investors, including Kalaari Capital, Ratan Tata, and GVK Davix.
The Trading Platform of Upstox offers trading, analysis, charting, and many more features. You can easily place orders through mobile and the web platform through the application. The application is built on Omnisys NEST OMS (Order Management System). Also, it is built on Omnisys NEST RMS (Risk Management System).
Key Pointers
● This has the best user interface among web-browser-based trading platforms. This doesn't require any downloads or installs to operate.
● They have some advanced charting features which help in technical analysis.
● Groww provides you with a Customizable workspace similar to the installable trading terminal.
● There are multiple watch lists available.
● Moreover, here, you can avail of Brokerage free delivery trading.
● There are no additional charges while adding money through UPI.
Key differences between Upstox Vs Groww
● Upstox is listed on the MCX, whereas groww isn't. This implies you can trade in commodities through Upstox.
● Groww allows its client to invest in US stocks, whereas Upstox does not provide international services. You can invest or trade-in leading US stocks.
● In Upstox, the brokerage is around Rs 20 per executed order or 2.5%, whichever is low. On the other hand, Groww provides the brokerage at Rs 20 per order executed or 0.05%, whichever is lower. Brokerage is slightly high in Upstox compared to Groww, and you have to pay less brokerage in Groww than the Upstox.
● There are more than 6 platforms where you can trade with Upstox, i.e., Upstox Pro Web, NEST Trader, Fox, Dartstock, Trader, and iOS. On the other hand, Groww has one application, Groww, available on android and IOS. You get more options of the platform to invest through in Upstox from web portals to mobile applications everything is available on the other hand Groww provides the mobile application.
● The trading charge at Ustox is Rs. 249. On the other hand, the charges at Groww are Rs. 0. The account opening is free on Groww; on the other hand, you have to pay for the same in Upstox. If you are a trader looking for a trading account, you can consider the Groww app to provide free trading charges.
Upstox Vs Groww Comparison Table
| | | |
| --- | --- | --- |
| | Upstox | Groww |
| Type of Broker | Discount Broker | Discount Broker |
| Exchange Membership | BSE, NSE, MCX | NSE and BSE |
| Trading Account Opening Charges | Rs 249 | Rs 0 |
| Demat/Trading Account AMC Charges | Rs 0 (Free) | Rs 0 |
| US stock investment | No | Yes |
| Brokerage charges | Rs 20 per executed order or 2.5% whichever is low | Rs 20 per order executed or 0.05% whichever is lower |
| Trading Platform | Upstox Pro Web, NEST Trader, Fox, Dartstock, Trader, Android Algola, And iOS | Groww |