FMCG, or Fast Moving Consumer Goods, is the sole reason for India's fast-rising need for usual goods and services.
The great bulk of the population relies on fast-moving consumer goods (FMCG) firms to provide such fundamental necessities. FMCG items are easily purchased, and have large volumes but are low cost. Examples include household goods, over-the-counter medications, food, personal care products, stationery, and consumer gadgets.
The top FMCG firms distribute their products over the length and width of the country via a vast distribution network.
Fast-moving consumer goods (FMCG) are usually responsible for producing, distributing, and marketing fast-moving consumer goods. The FMCG industry is considered the fourth largest sector in the Indian economy. The household and the personal care product accounts for around 50% of the sales followed up by healthcare which accounts for 31-32% and food and beverage accounts for the remaining 18-19%.
The market size of the best FMCG companies in india and their projected growth rate
For the past 10 years, the revenue generated in the FMCG industry in India has seen a growth rate of 21.4%. The peak in the change in the revenue came from FMCG US$ 31.6 billion to US$ 52.8 from 2011 to 2017-2018 respectively. The FMCG industry in India is expected to grow with a rate of 27.9% CAGR (Compounded Annual Growth Rate) to sum to US$103.7 billion by the year 2020. The rural FMCG market is expected to grow at the rate of a CAGR of 14.6% to reach US$100 billion by 2020 and US$220 billion by 2025. The setting rural accounts for around 45% revenue share while the urban rules with the 55% revenue share of the total revenue of the FMCG industry. According to the current stats, 65% of people in India stay in rural places and those people spend around 50% of their total expenditure on FMCG products. The amount and number of people who are buying goods online in India are around 850 million by 2025.
The factors leading to the growth rate Of FMCG MNC Companies in India
Increase in the population of working women
Increased the disposable income and growing per capita expenditure
The power of purchases by the customers increased
Increased awareness of online shopping
Higher brand recognition and consciousness
The constant change in consumer preference
The change in Banking policies and government regulations
The growing interest of foreign investors
Characteristics
Technology
Since the internet is emerging people tend to work and research online more than contextual. They research this online and purchase it offline (ROPO) method. Result of the internet growth FMCG have installed some advantaged manufacturing machines for better quality purposes and that resulted in decreased their profit margin to match with their competitors.
Marketing drive and research
In India, the priority is to hit the best deals which are the usual mindsets of the people which makes them change different brands. This makes them less likely to stay loyal to a brand. This is the sole reason that FMCG companies are trying to influence and lure the customers with all the promotional deals and offer different combos which attract the customer. These deals directly influence the market and sales.
Low capital intensity
The companies who are investing in FMCG require less capital for investment in the manufacturing plants, machinery, equipment, and other fixed assets. This results in a total turnover of five to eight times the invested capital at a fully upgraded manufacturing plant. The companies tend to have low capital intensity as transactions in businesses are still carried out on a credit and cash basis.
High initial launch cost
The FMCG industry in the US is dominated by some big companies but here in India, the industry is highly fragmented. If you increase the market share of companies it is getting more challenging due to the increase in the number of competitors. The promotions and advertisements, cost of product development, testing market compatibility, market research, and mainly, the launch of the product that is required for the promotions need a high investment.
Natural Products Trend
According to today's time, the premium end of the market is shifting toward natural products that are made using natural products and ingredients.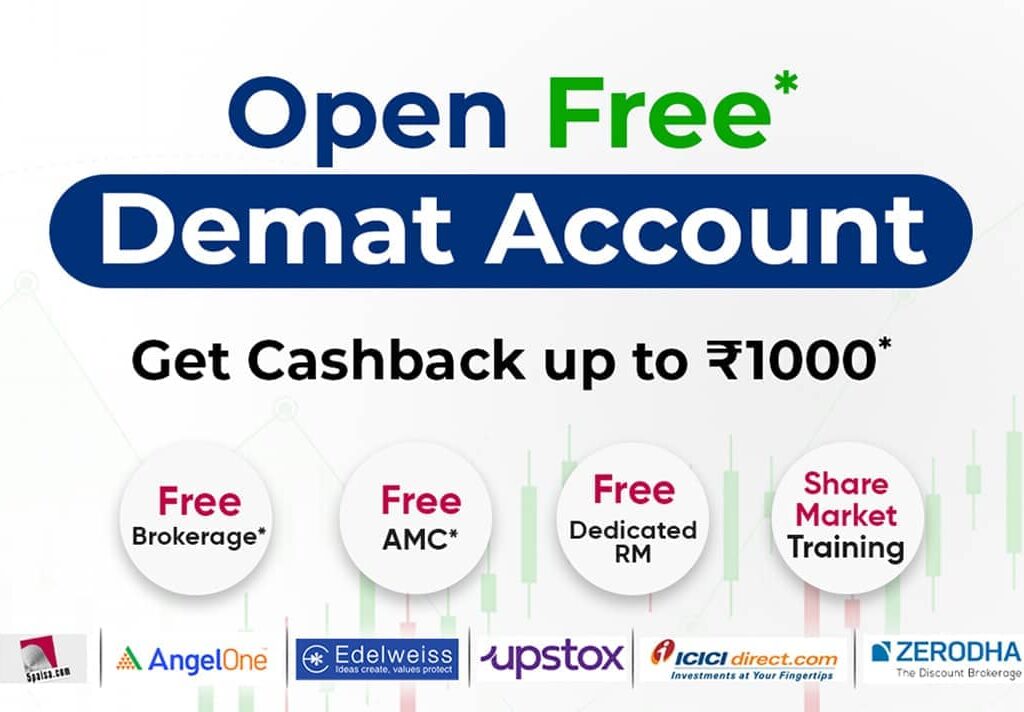 Factors to select the best FMCG stocks to buy in India
The factors in selecting the best FMCG stocks in India are
#1. Diversified product portfolio
It is critical to understand an FMCG company's product mix since it dictates the player's categories. Companies in essential categories such as toothpaste, soaps, and detergents typically have stable sales, whereas companies in categories such as perfumes, beauty products, and so on frequently report declining sales during recessions such as the one we are currently experiencing due to COVID-19 lockdowns. It would help if you always favored businesses with a comprehensive product portfolio that caters to various demands. Additionally, dominance in one or two specialized categories with little competition might bolster its market position by acting as a price setter.
#2. Market share and brand equity
A firm that achieves a significant market share benefits from several factors. It provides a solid connection with distributors and long-term contracts. If a firm has a considerable market share in a particular product, it does not need to give highly significant discounts since the increased volume compensates. Therefore, choose a business with the largest market share in one or two product categories. For example, Nestle has a 96 percent market dominance in Infant Cereals. Cerelac accounts for 46 percent of Nestle's total sales in its Milk Products & Nutrition sector. To achieve this level of market share, a firm must develop brand equity for the product; brand equity refers to the level of customer loyalty that a company's product enjoys. When brand equity/loyalty is high, people are prepared to pay a premium for the development and are hesitant to move to rival brands.
#3. Strong Distribution Network
Every FMCG business monitors changing customer preferences and trends and adjusts its marketing strategy appropriately. It is critical to have a healthy rural-urban sales mix in India because it can help balance out any uncertain impact on one segment. For example, during the lockdown, most urban areas were closed due to the spread of COVID-19, but rural areas had fewer infections. Hence, companies with a more substantial distribution reach in rural areas benefited. Businesses with a more extensive dealer network expand the reach of their products, which is advantageous in this sector—additionally, firms with a worldwide presence benefit, particularly during home market downturns.
#4. Supply chain management
A business's capacity to supply a product when a consumer desires it is almost certainly the essential element driving sales and promoting consumer loyalty. Additionally, it encourages wholesalers and retailers to stock the goods before the start of the seasonal demand. FMCG companies have lately engaged in supply chain-related information technology projects to improve their inventory management and collection efficiencies. For example, during the country's lockdowns, all supply networks were affected by worker migration, except firms that had made significant investments in automated supply chains. E-commerce channels/Omni-channels are new developing trends in which even the largest FMCG companies have begun investing. Apart from this, investors should look at specific essential characteristics such as the company's operating margin growth (percentage) over the previous three and five years, as well as its debt-to-equity ratio; usually, FMCG do not maintain a debt-to-equity ratio. Debt-to-equity ratio should be less than 0.50. Additionally, you should consider Same-Store Sales Growth (SSSG percent ), critical for businesses operating in the quick-service restaurant industry. Jubilant Foodworks, Westlife Development, and Burger King India are just a few examples.
Market share of Top FMCG companies in India
There is a long list of FMCG companies in India. Listed below are the top FMCG companies in India. We have discussed their market share and other pertinent information.
| | |
| --- | --- |
| Company's Name | Market Share (%) |
| ITC | 14% |
| Hindustan Unilever (HUL) | 12% |
| Marico | 5% |
| Parle Agro | 8% |
| Nestlé | 3% |
| Britannia | 3% |
| Dabur | 2% |
| Godrej Group | 2% |
| Procter & Gamble Co. | 10.74 % |
| Colgate-Palmolive | 7.06 % |
| Johnson and Johnson | 7.12% |
Top FMCG Companies in India in details
We have mentioned the top FMCG Companies in India. These are the Best FMCG Stocks companies in India to invest in in 2021 and in the future.
#1. ITC Limited
ITC Limited was founded in 1910 and is a diversified conglomerate with interests in Fast Moving Consumer Goods such as Foods, Personal Care, Cigarettes and Cigars, Branded Apparel, Education & Stationery Products, Incense Sticks and Safety Matches; and Hotels, Paperboards and Packaging, Agri-Business, and Information Technology. ITC is one of India's leading FMCG brands. It is the example of another fastest growing FMCG Companies in India.
51,321 crore rupees in revenue
Market Capitalization: 320,094 Cr.
Market Share: 14%
The Imperial Tobacco Company of India Limited was founded on August 24, 1910. It is the second largest of India's top five fast-moving consumer goods firms.
#2. Hindustan Unilever Limited
Hindustan Unilever Limited is an FMCG manufacturing Company in India and India's most significant consumer packaged goods (FMCG) firm, with more than 70-75 years of presence. It is the largest among the top five fast-moving consumer goods firms in India. It is one of the fastest-growing FMCG companies in India.
Every 9/10 households own at least one HUL brand. The company's three divisions – Are home Care, Beauty & Personal Care, and Foods and Refreshment.
Revenue Generated: 40,511 crore rupees
Employment: 5,645 employees
Market Share: 12%
#3. Procter & Gamble Co.
Procter & Gamble is one of the most well-known and successful FMCG companies in India. P&G operates in India through three subsidiaries: Procter & Gamble Hygiene and Health Care Limited, Gillette India Limited, and a wholly-owned subsidiary named Procter & Gamble Home Products in the United States. Procter & Gamble India is one of the best FMCG companies in the country, serving 650 million people.
The firm operates five production units and approximately nine contract manufacturing locations. According to the 2017-2018 Annual Report, the company has a revenue of INR 58590 and a workforce of 125000.
Famous products are olay, oral B, Gillette and etc
Situated in the United States of America
83 Billion Dollars in Revenue
125,000+ employees
Market Share: 10.74%
#4. Parle Agro
Parle Agro beverages, one of India's top FMCG companies, has reached a milestone status in the business and is on its path to becoming India's first global food and beverage powerhouse.
Best products of Parle Frooti, Bailey, Fizz, etc.
Headquarters: Mumbai, Maharashtra
1 billion dollars in revenue (Approx)
2500+ employees
Market Share: 8%
#5. Colgate Palmolive
Colgate evolved from a bit of toothpaste and candle manufacturing operation in the nineteenth century. New York is a world leader in personal healthcare goods.
Products related to Colgate: Colgate Toothpaste, Colgate Plax Active Salt Mouthwash, Halo Shampoo, Palmolive Naturals, and Protex Soap are all popular products. Colgate-fundamental. Palmolive's principles of care, worldwide collaboration, and continuous development have established them as a household name not just in the Indian Fast Moving Consumer Goods market but around the world. According to the 2017-2018 Annual Report, the company employs around 38000 people and generates revenue of INR 12045 crores.
Situated in the United States of America
Revenue: 18.08 Billion Dollars
37,000+ employees
Market Share: 7.06%
#6. The Johnson & Johnson Company
Johnson and Johnson Company, an FMCG Manufacturing company in India.
An American Brand Company and the world's most valuable corporation FMCG MNC companies in India.
Johnson & Johnson's most well-known consumer products in India include the Clean & Clear face wash, Johnson infant shampoo, Stayfree, and Neutrogena skincare brands.
#7. Marico Limited
Marico has its headquarters in more than 20 countries, mainly in Asia. Marico offers several products in men's grooming, fabric care, edible oils, skincare, haircare, and health foods.
Marico's home or office includes Parachute, Parachute Advanced, Saffola, Hair & Care, Nihar, Nihar Naturals, Livon, Set Wet, and Mediker. In contrast, the company's worldwide portfolio includes Parachute, HairCode, Fiancée, Civil, Hercules, Black Chic, Isoplus, Code 10, Ingwe, X-Men, and Thuan Phat. Marico products are consumed by one in every three Indians, making it one of the most successful fast-moving consumer goods companies globally.
Headquarters: Bandra, Maharashtra
61 Billion Dollars in Revenue
1000+ employees
Market Share: 5%
#8. Nestle India Private Limited
List of FMCG companies in india. Nestlé tops the list as the largest food and beverage corporation in the world. The firm owns over 2000 brands, ranging from global landmarks to regional favorites, and operates in 191 countries. Following a more than century-long relationship with the nation, NESTLÉ India now has a presence throughout the country through eight production sites and four branch offices. It is India's third-largest FMCG company.
12117 Cr. in revenue
Market Capitalization: 139,532 Cr.
Market Share: 3%
#9. Britannia Industrial Limited
Britannia Industries Limited is one of India's oldest FMCG firms, acquired by the Wadia Group. Britannia and Tiger biscuit brands and dairy goods are the company's most popular brands in India.
Britannia's product line includes biscuits, bread, cakes, rusk, and dairy goods such as cheese, beverages, milk, and yogurt.
11,211 crores in revenue
Employees: 75,893 Cr.
Market Share: 3%
#10. Godrej Enterprises Ltd
Godrej is a company with interests in consumer products, real estate, appliances, and agriculture.
Godrej enjoys a strong market position in India, Indonesia, Sub-Saharan Africa, and Latin America. Its products, particularly home items, personal care, and hair care products, are in great demand.
Good Night, Ezee, soap, and toiletries are a few of their most well-known products. With a heritage spanning 120 years, the Godrej Group has firmly established itself as one of the top FMCG companies in India.
Situated in Mumbai, Maharashtra (Corporate Office)
4 Billion Dollars in annual revenue
250000+ employees
Market share: 2%
#11. Amul
Best FMCG stocks, Amul with a strong brand value and history holds the number one position in Dairy Products.. Amul began in 1946 as a response to the exploitation faced by peasants due to intermediary participation. To fight the cartels' disruptive presence, peasants in Gujarat founded the Kaira District Co-operative Milk Producers Union Ltd, led by Vallabhai Patel, Morarji Desai, and Tribhuvandas Patel.
This cooperative was founded based on two local dairy cooperative organizations and is today known as Amul Dairy. Amul is considered the best dairy and consumer products industry, and it is precise because of this trust that it is one of the top FMCGs.
#12. Dabur
Dabur is a prominent manufacturer of Ayurvedic goods in India and a pharma company focused on natural consumer products. Dabur is also a market leader in Ayurveda and health & personal care goods.
#13. Varun Beverages Private Limited
Outside the United States, PepsiCo is the world's second-biggest franchisee of carbonated soft drinks ("CSDs") and non-carbonated beverages marketed under PepsiCo-owned trademarks and a significant participant in the beverage sector. It is ranked eighth on the top ten fast-moving consumer goods businesses in India for 2020.
The best products are Pepsi, Seven Up, sting and etc are all PepsiCo CSD brands owned by Varun Beverages.
Conclusion
India is a developing country with steadily rising levels of life. FMCG plays an important role in a country's growth and development.
We have named why it is essential to buy the best FMCG stocks.
These businesses are the greatest in the FMCG industry owing to their high production standards, product quality, packaging, and continual innovation. Due to their excellent goods and a history of keeping customers and households satisfied, these finest FMCGs have carved out a niche for themselves in highly competitive sectors.
FAQ
Question 1: Best Discount Brokers in India
In our previous article we have mentioned some of the best discount brokers in India.
We have mentioned the top discount brokers in India
Zerodha
Upstox
5 paisa
ICICI Direct
Angel Broking
Question 2: How to decide which FMCG stock to purchase?
Answer: Consider the following stocks to purchase:
#1. Diversified product portfolio
#2. Market share and brand equity
#3. Strong Distribution Network
#4. Supply chain management
Question 3. Best 5 FMCG stocks to purchase?
Answer: We have mentioned the 5 best FMCG stocks:
#1. Hindustan Unilever Limited
#2. ITC
#3. Nestle
#4. Johnson and Johnson
#5. Procter & Gamble Co.