Business Process Outsourcing (BPO) is one of the most demanded services in India.To be the best BPO service providers in India, Our teams utilise innovation and deep industry expertise, unitedly with new emerging  IT skills to drive business value and growth. 
Being the Best BPO Company in India KTC Pvt. Ltd. has expertise working with large global players. Be it the Energy & Utilities, Healthcare, Banking and Insurance, Public Administrations or Telecommunications sectors, we are the ideal partner for the following processes: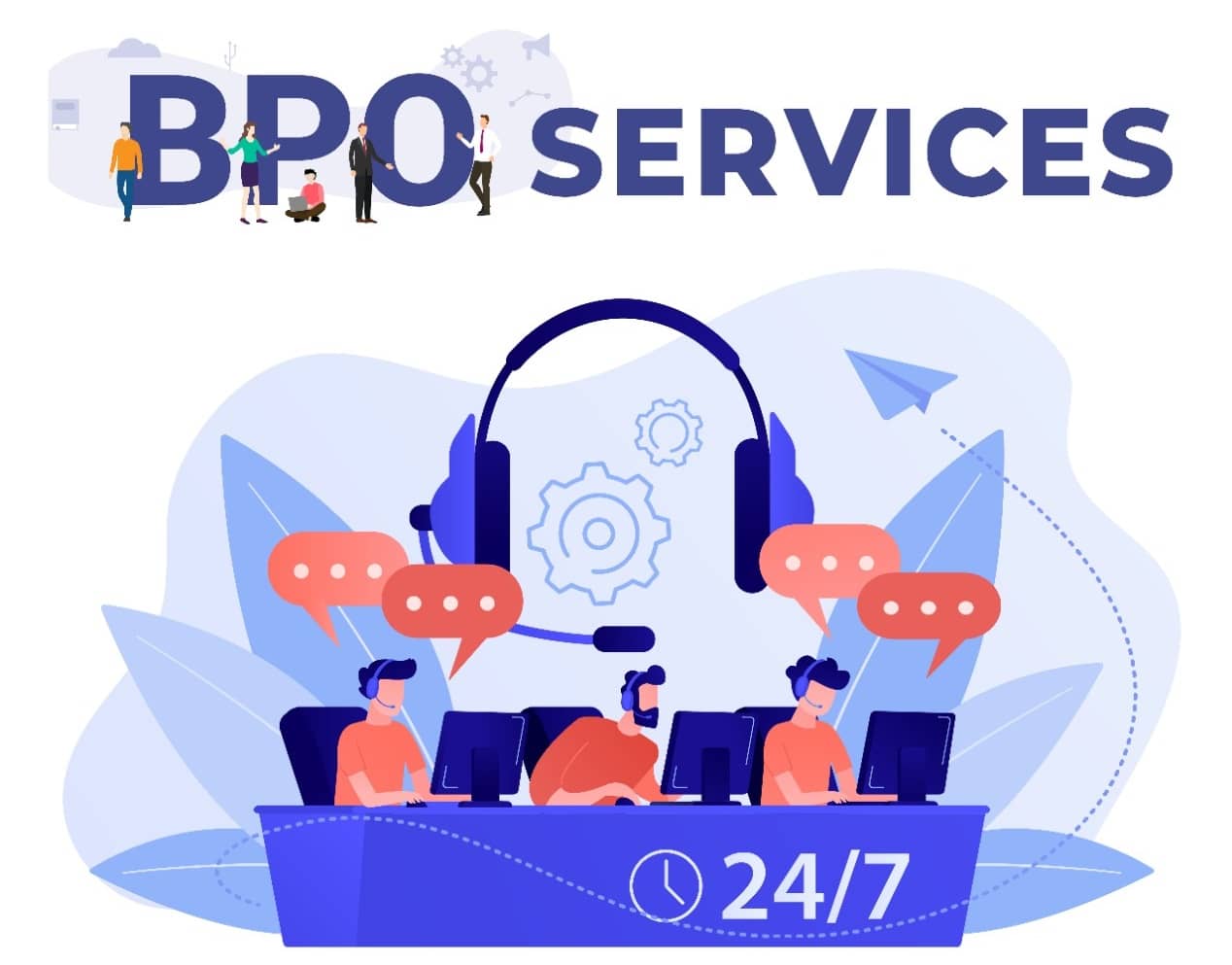 First and foremost, Customer Service

Complaint Management

Anti Churn and Retention

Reactivations

Advanced caring and super caring

Billing and administrative services

Welcome Calls

Inbound cross-selling and upselling sales services
In unpredictable times, BPO Service Providers can generate business continuity for much better intelligent workflows to remodel your business. Our main responsibility is to make sure that the resources of the organisation are producing effective results with less labour. Whilst working independently, we allow our customers to enjoy a hassle-free circle to operate. 
No doubt, Outsourcing is emerging as a business tool that is versatile and flexible. Our team provides the right combination of people, methods and technology to operate efficiently. Be it the global marketplace or local, our BPO Service provider perform without burdening your time and budget.
In addition to vertical industry background, Best Business Process Outsourcing Services possess:
Experienced, trained full-time staff operating by the clock

Multi-level efficiency safeguards 

Stringent quality assurance procedures with manual reviews

Examined precautions to ensure electronic and physical security

Independent certifications and performance evaluations
Customer Care (Inbound & Outbound)
The Best Business Process Outsourcing Services like KTC Pvt. Ltd. provides a wide range of customer services and benefits. Our priority is to ensure Customer Care services are handled by qualified operators to handle any customer request with the aid of cutting-edge technologies and automated management processes.
Outbound Customer Service
Outbound customer service contributes to various significant improvements. Our Outbound customer service will strengthen customer relationships by building contact and increasing the quality of customer experience. For instance, A welcome call to a new customer, exhibiting the relationship and presenting an opportunity to offer additional products or services.
Inbound Customer Service
Reasonably, Customer service is the well-known function of an inbound call center. That said, inbound call centers can do more than that, including generating revenue with cross-sells and upsells. 
Therefore we provide a Hybrid centre, where our  Business Process Outsourcing Company provides:
Product/tech support

Payment and order processing

Upgrade and renewal queries

Appointment setting

Lead generation

Telemarketing

Telesales

Market research work
Chat & E-mails
Next up, chats and E-mails channels an effective approach. Talking of the Best BPO Company in India facilitates live chat and email support to consumers with instant results. We don't believe in generic canned responses or auto-generated replies. Our team makes sure, every query is handled with utmost priority for long term relations. 
Our panel of experts, develop and maintain customer loyalty. Since, for any business to be available across all channels, hence outsourcing via chat and E-mail services is a more viable option.
Customer Acquisition
This is a staple in any business/organisation of any size. With specialised knowledge, tools and support we build a strong customer base so that it's manageable. Very few BPO Service In India guarantees this kind of customer acquisition. Not only do we minimise risks but also offer outstanding results thereby generating more revenue.
With our intensively trained call centre representatives and other experts working at the forefront of your customer acquisition campaign, your sales leads will tremendously increase in a short period.  Working with the Best BPO Company in India, your campaigns will be handled by the best and highly experienced managers and supervisors, who will ensure a smooth running. 
The main function of our Business Process Outsourcing Company are as follows:
Target List and DB selection

Lead generation and SFA appointments

Upselling and cross-selling sales on channels

Service-To-Sale

Vocal orders

Back office services and new contract support
Customer Service Standards
Being the BPO Process Provider in India, our specialists maintain a uniform standard of service 24/7. In addition, we facilitate enough agents on service to answer calls immediately whilst minimising the waiting time for consumers. Our managers ensure to keep up with staffing levels with call volumes to maintain convenient service. 
Business Process Outsourcing is a strategic management option not just a way to cut costs. Therefore, we aim to provide the best BPO Service in India. Making sure that your business objectives are operating excellence and cutting an edge in the marketplace.
To provide the Best Business Process Outsourcing Services, deployment of extremely skilled operators and quick automated systems is carried out. Furthermore, well-planned sales and marketing techniques aid action. All our solutions are customisable and scalable to the size and needs of the business/organisation. Ensuring our Business Process Outsourcing Company helps you vigorously cut down the overhead costs while sustaining a steady stream of profit.
To break production and generate revenue, Contact us to know more about our unmatched customer acquisition services. Transform your vision into reality in a cost-effective manner.
Check our Other Services as well